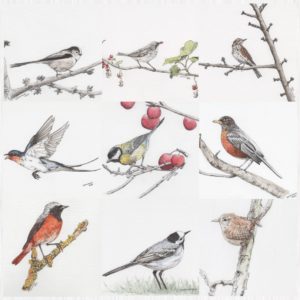 Hello and welcome on arctemisia !
I'm Cécilia, Belgian artist inspired by nature. Keep posted to see my artworks, paintings, drawings, illuminations and many more!
I've finally opened my Etsy shop!
I'm so happy about this, I've worked a lot on this and given it all my love and energy
Please go and visit, and share around you!
Also, keep an eye on my Instagram page.
I send lots of love and good vibes to everyone!
https://www.etsy.com/shop/Arctemisia/
https://www.instagram.com/arctemisia/
https://www.facebook.com/arctemisia/